All Colour Booster Pellet - Made in Germany
The larger grade Booster pellets are harder.
This is the highest content of xanthines on the market
For many years we have been supplying our Astax Granule which we have literally moved tons of.
The manufacturer stopped making this when they moved to insect protein base.
This pellet is superior & one we are replacing the Astax range with.
We are now buying in bulk so we can get our costs down.
Our prices are now reduced to £6·50 for 150g.

Analytical Constituents: Crude protein 55%, Crude fat 15%, Crude fibre 1·4%, Crude ash 7·5%
Fish and fish by-products, cereals, vegetables, oils and fats, Yeasts.
Vitamin A 207.500 I.E., Vitamin D3 1.000 I.E., Vitamin E 200mg, (als Alpha-Tocopherol), Vitamin B1 20mg, Vitamin B2 50mg, Vitamin B6 20mg, Vitamin B12 100mcg
Vitamin K3 40mg, Vitamin C 500mg, Folsäure 4mg, Ca-D Pantothenat 100mg, Nicotinsäure 300mg, Biotin 50mcg, Cholinchlorid 500mg
Available in 4 grades -

0·4 - 0·5 mm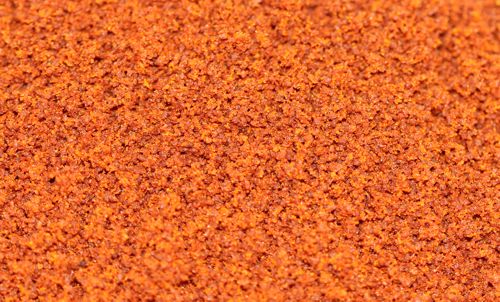 0·6 - 0·9mm

1 mm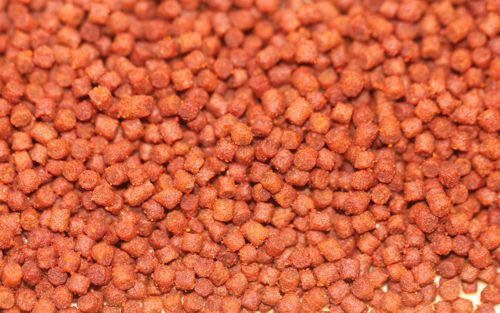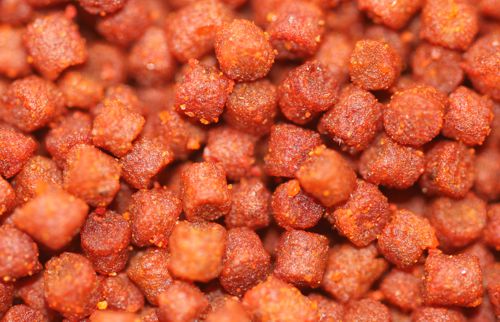 1·8 mm