Freeze & Sun Dried Feeds

Australian Black Worm (Lumbriculus variegatus)

Lots of fish will eagerly take this. Avoid feeding vegetarian fish as the protein content is high in this food.
Not recommended for Rift Lake Mbuna for example.
Killifish breeders have long known the benefits of feeding these worms & report faster growth rates. They are not Tubifex or Bloodworm dressed up as a different thing but a totally unique food.
Now these are available with all the goodness locked in through the freeze drying process. Worms are harvested & dried at the farm for freshness.
We can never get enough of these cubes.
We use a lot of this product in our fish rooms.
Australian Blackworm have recently increased prices from 1st July 2022.

| | |
| --- | --- |
| Original Cubes | Bio Cubes |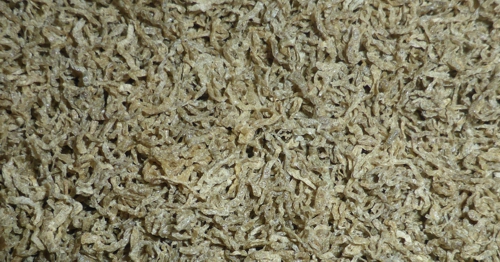 Original Loose
Protein 66·35%, Crude Fat 13·87%, Crude Fibre ·24%, Moisture 12%
Killie & Discus breeders have been raving about this food. Feed as it comes from the container for adults or crush it down into a powder for fry.
The high protein & fat content makes this a fantastic food to encourage growth.
The cubes will stick once pushed onto the inside of the tank front just like Tubifex cubes.
For catfish press a cube onto the glass base
Original Cubed
Just Blackworm - Nothing else added.

25g - Cubed - £10·95 - In pouch

100g - Cubed - £39·25- Bagged

200g - Cubed - £76·50- Bagged

1 kg - Cubed - £365- Bagged
Bio Cubed
Spinach, Spirulina Algae and Carophyll Pink are added to bring out the reds and oranges in your fish.

25g - Cubed - £12- In pouch

100g - Cubed - £43 - Bagged
| | |
| --- | --- |
| Original Loose (Just Blackworm without anything else) | |
| 25g - Loose - £10·95 - In pouch | |
| 100g - Loose - £39·25 - Bagged | |
| 200g - Loose - £76·50 - Bagged | |
| 1 kg - Loose - £365 - Bagged | |
Dried Bloodworm

Rich dark colour.

Composition: Dried Bloodworm.

Analytical Constituents: Crude Protein 45%, Crude Fat 2%,
Crude Fibre 5%, Crude Ash 20%

75g - £7·95
Dried Krill - pacifica

This is a smaller Krill species at 1-2 cm. Feed whole or can easily be crushed.
Rich in carotene.

Composition: Freeze Dried Krill Pacifica

Analytical Constituents: Crude Protein 57%, Crude Fats & Oils 7%,
Crude Fibre 4%, Crude Ash 13%
Dried Krill - superba

A larger Krill species at 2-3 cm. Ideal for larger fish or can be easily crushed for smaller fish.
Rich in carotene.

Composition: Freeze Dried Krill superba

Analytical Constituents: Crude Protein 57%, Crude Fats & Oils 7%,
Crude Fibre 4%, Crude Ash 13%

25g - £5·75
Crystal Red River Shrimp

Whole shrimp dried from the Red River, China.
High quality product. High in protein.

Composition: Whole dried Shrimp.

Analytical Constituents: Crude Protein 60%, Lipids 8%,
Crude Ash 14%, Moisture 4·5%.

56g - £8·95
Freeze Dried Brine Shrimp Cubes

Processed in the Far East

Natural Artemia freeze dried.

100g - £13·50
20g - £3·25