Click arrow button again to return to English
Many repeated & increased order weights for this granule.
This is an ideal way to feed fish requiring vegetable matter in their diet. This is a Spirulina rich diet in granule form with a unique property where granules sink at various speeds offering
fish a choice of floating, midwater or sinking crumb. Eventually all granules will sink.
This granule is ideal to vary the diet of community tanks as the rich Spirulina helps in colouration & disease resistance.
Will not cloud the water.
Analysis - Protein 37%, fat 6%, crude fibre 1·8%, ash 10·1%
Vitamin A - 25,000 IU / kg, vitamin D3 -1,750 IU / kg, vitamin E - 220 mg/kg, vitamin C (stable) - 330 mg/kg.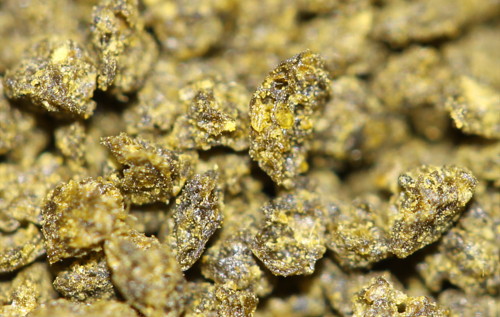 Spirulina granules under macro photography