Birmingham Charity Fish Auctions
Last auction raised £346.55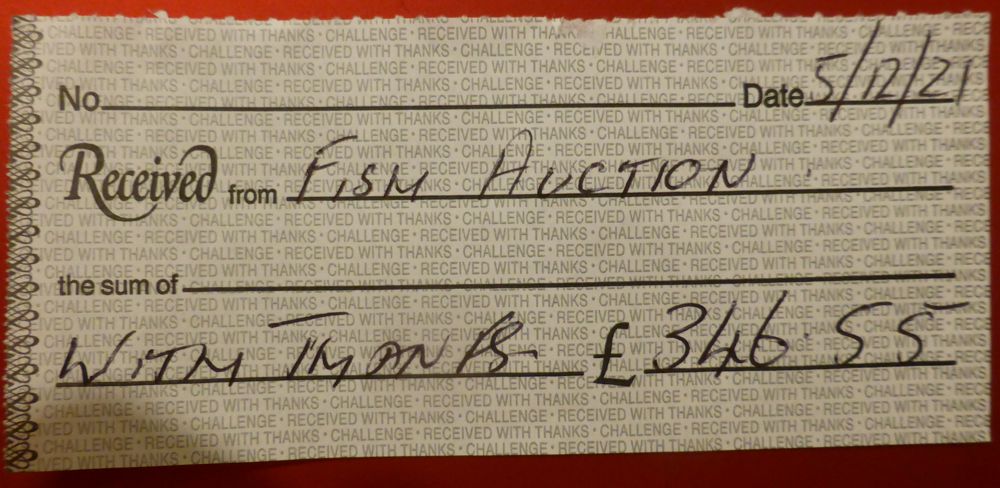 Sunday 4th December 2022
Royal British Legion - Quinton Branch
211, Worlds End Lane, Quinton, Birmingham, B32 2RX.

This auction is in aid of the Royal British Legion Poppy Appeal.
All money raised from auction selling fees; door; raffle etc will go to this fund.

The venue is only a very short distance from Junction 3, M5.
Remember to refresh/reload this page each visit to get the most up to date additions.
Updates can be put on several times a day just before the auction date.
Doors open 9am.
First Auction will start around 10.30am. Please arrive early as we will be starting on time due to the darker evenings.
Entry is £2 per adult but children under 16 are free. All this goes to the charity pot.
| | |
| --- | --- |
| Page Updated | 1st December 2022 |
We have negotiated with some Guppy breeders in Indonesia. These fish are now in our tanks. These are incredible quaity fish but are expensive to bring in. This is a list of what we have on order -
Black Metal
Butterfly Koi
Yellow Tiger King Cobra
Super Gold (Had some DOA's on this one so not enough spare for sale)
Albino Silverado Red Tail
Black Moscow
Metal Snakeskin Blue Grass
Metal Snakeskin Yellow Grass
Blue Grass
Red Grass
Platinum Red Tail de
Blue Dragon
Red Dragon
Half Black Red HM
Double Swordtail
Bottom Swordtail
Albino Metal Cobra
SEND YOUR LISTS IN NOW
Why you should send your lists in - Whilst some breeders do send lists in a great many don't. We are not rigid on this & always we get fish in to auction we didn't know about.
The benefits of lists are - You are telling people what you are bringing. Some may really want your fish & will travel to the auction specially to bid on your items.
Local Amenities
A corner shop is situated over the road from the club (now under new management & well stocked). Please note the Post Office shop is now closed on Sundays so nearest cashpoint is the Co-op,
corner of Court Oak & Wolverhampton Road South Roads.
A new shop has recently opened on Faraday Road close to the club. This is open all day Sunday.
A Toby Inn is situated a short distance away on the Hagley Road near the petrol Station where you can get full English breakfasts for all you can eat. Also a carvery open lunchtime.
An Applegreen petrol station is open on the Hagley Road. Prices are lower than motorway service areas.
Catering by Crusty Cottage Bakery for tea/coffee, buns, cakes etc.
Publisher file for auction handouts
Please click on this link to print out a few handouts to help advertise the event.
Please bring change. Pound & 50p coins help our runners.
Change a £20 note for 50p & £1 coins at the bank.
Even £5 notes are useful. It really helps.
As usual lots start at £3 & advance in 50p increments up to £10 where increments go up by £1 per bid.
We do not sell fish below £3. Try & buy a pair of fish or even a dozen eggs for this on Aquabid.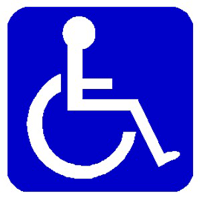 Please contact us for disabled access. The path to the clubs front door is steep. This auction will be upstairs but a lift is available to get to the upper floor.
We can arrange help no problem.

We operate the auctions in our understanding of DEFRA's regulations. To this end viewing
racks are used where fish cannot be picked up or handled during viewing. We were the first auction to start
doing this & are pleased other auctions are now adopting the idea.
Welfare of the fish is our paramount concern.
The room will be heated.

As always we have charity donation boxes for fish & eggs to be auctioned off. 100% of auction commission proceeds to charity.
This is 10% of sale price deducted from sellers lists.
Just put a pair of fish or some eggs into the box (on the stage).
Please bring polystyrene fish boxes for the fish you take away. Also a heat pack or plastic bag for hot water.
Wrap your hot water bag in newspaper or other material to prevent contact with your fish bags.
Remember - this is a winter auction.
Special offers on the TA stand. Details to follow.
_______________ oo0oo______________
The Auction Breakdown
Send your lists in now !!
These lists are usually only a cross section of the species in the auction.
Many other fish are brought to the auction which are not entered here.
This list can be added to now. Generally it starts to get most entries the week before the auction.
Fill in your auction booking in forms in the comfort of your own fish house & save the hassle on the day...
Download the forms here, print out & fill in at home. Ask us for an auction letter.
Odds & Ends Requests & Availables.
Send me details of spare males/females you have or want.
Conservation matters - pair up your odd fish.
You will need to allow me to put your e-mail address in here so people can get in touch & arrange a transfer at the show.
Don't forget to send it to me so I can insert here
| | |
| --- | --- |
| Your e-mail address | Your list or request for odd males/females |
| | |
| | |
| | |
| | |
| | |
| | |
| | |
Remember - The list below is only a sample of lots breeders have told us they are bringing. We always get many other fish never listed here.
In some cases the TA facebook page gets updated directly first. You would be crazy not to join this.
You do not need to book your lots in advance. You can do this on the day.
Bags must be marked as Pair, Trio, Reverse trio (2 males 1 female) Single fish etc.
I can put photos of your lots on this page. Note - We only accept photos with a size of 300 pixels wide. We do not have time to resize your photos so please do this work yourself & send them to me at timaddis@btinternet.com
We will be adding fish from the shop later. This is an auction for breeders to sell there fish primarily but we will add fish nearer the day to fill out.
Killifish
Fundulopanchax scheeli
Aphyosemion australe Choc & Gold
Livebearers
Guppies -
Red Nose Koi (Trios)

+ See list of Indonesian Guppies at top of page

Black Panda Guppy
Limia vittata
Limia melanonotata
Limia islai (tiger)
Xiphophorous helleri Yucatan
Neoheterandria elegans


Purple mosaic dumbo pair
Red tail Albino pair
Sky blue albino pair
Sky blue albino pair
Endlers Metallic pair
Cichlids - South American & West African
Apisto cacatuoides Orange pr
Apisto hongsloi pr
Apisto vejieta GOLD pr
Apisto cacatuoides Orange male
Blue Ramirezi pair
Gold ram pair


Apistogramma (various species)
Rams - English bred

Blue zebra angel
Blue jaguar Angel
Longfin Blue Zebra Angel
Manacapurus Silver angels
Manacapurus Silver angel lge
Gold Angel ml
Black angel x 3
Cichlids - Rift Valley
Catfish
Ancistrus - Young adult proven pair of calico
Longfin L144 lemon
Shortfin L 144 lemon
Chocolate Whiptail
Featherfins
Albino Bristlenose
Synodontis petricola
L144 Blue eye
Longfin albino
L183 Blue seam pleco





Corydoras CW009 Green Laser
Corydoras sterbae
Cory concolor real hifin
Corydoras pygmaeus
Corydoras weitzmani
Corydoras Green Laser
Corydoras longipinnis gold
Corydoras Panda
Corydoras similis
Corydoras fowleri
Scleromystax barbatus
Corydoras Green Trinidad
Corydoras - Albino

Anabantoid
Male HMPK koi Betta
female HMPK koi Betta
Gun metal HMPK male Betta
Gun metal HMPK female Betta
HMPK Metallic blue male Betta
HMPK Metallic blue female Betta
HMPK Ghost Betta male
HMPK Ghost Betta female
HMPK Betta Male
HMPK Betta female
Characin etc
| | | |
| --- | --- | --- |
| Ember Tetra | Eques pencil xl | |
Other Fish / Plants etc.
Rainbows - Melanotaenia parkinsoni Adult pairs
Hovering Loach
Rosy Loach


Cherry shrimp
Crystal shrimp

Daphnia bags
Microworm cultures
Floating Plant
Rams horm snail
Riccia plant
Salvinia plant
Indian fern plant
Raffle
Please support the raffle. We appreciate items suitable for prizes to help swell the table.
100% of the money taken for the raffle goes to the charities pot.
Donations boxes
Insulated boxes (with lids) are available on the stage for fish & eggs you wish to donate to charity. 100% of the money made on these items goes straight to the charities pot.
| | |
| --- | --- |
| | |
Rules of Conduct - Within DEFRA & local Council ruling.
In 2018 new rules came into force which affect auctions of live fish. Basically if you make £1000 or over from fish sales within a year you are liable to apply for a Pet Shop License.
We cannot check who is over this limit & you are responsible to make sure you sell your fish within the law.
DEFRA ruling & local Council pressure have forced us to adopt a different style of auctioning live fish. Things are changing & the old days are gone.
Our rules are brought about by careful reasoning of the DEFRA & local Council rulings. We are trying to keep the auction legal & as stress free as possible for the fish.
Fish will be booked in in the usual way but you only need to book your fish in on one entry form. If you bring in 30 lots these will be lots X1 - X30 (for example). List all your entries on this sheet & put stickers (or permanent felt tip mark) relating to your sheet on the fish bags as normal. Then put your fish in your polystyrene boxes/insulated containers on the stage & go & have a cup of tea. Easy as that. Please write labels neatly so auctioneers can read them.
We have always taken sample lots at random to put on the display stand for viewing by all. Depending on entry numbers we will sell a rack at a session & have a short break.
The viewing stand has been designed to display fish in the least stressful manner. We would stress that bags must not be removed or detatched from it.
These are the rules. We are going to be rigid in implimenting them. Entries not meeting these criteria will have to be rejected. No exceptions. Please read CAREFULLY the following:-
#1. No entries will be accepted to auction which are in a distressed state. By this we mean fish looking sickly, showing signs of disease or rolling in the bag etc. Also applies to lots on display or in holding boxes.
#2. We have been to a few auctions in 2016 where fish such as Rift Lake Cichlids etc pairs have been bagged together. Males can & often do kill females if bagged together. ALL aggressive species whatever they are must be bagged seperately. This gets auctions a bad name & buyers get home with dead fish in bags. Please bag your fish wisely.

#3. No entries will be accepted where a fish has died in the bag in transit. This applies to fish bagged seperately & tied together as a pair/trio. Also applies to lots on display or in holding boxes. These bags will be returned to the owner for immediate re-bagging. A single surviving fish will not be auctioned !
#4. Bags should be of sufficient strength to remain inflated. No deflated bags will be auctioned. These will require re-bagging by the owner. If your bag loses air it will be returned to you for attention & not sold. It's in your interests to do the job right.
#5. Where possible bags should be double bagged with the 2nd outer bag inverted so the neck goes into the outer bag first. This 'rounds off' the corners & strengthens the bag. Single bags are OK if they are of sufficient thickness. Single bags should have the corners taped up. Fish do get trapped in these corners & this is a simple step to avoid this area of stress.
These rules are basic common sense in presenting fish to auction.
Many people would like to see open auctions shut down - don't give them an excuse in not bagging your fish up properly.