Soft Pellets
Some time ago we had a soft Krill pellet in. We couldn't get any more supplies of this & have been looking for other soft pellets.
Now we have found a really good supplier in Germany able to supply us.
Items on this page are all soft pellet/granule.
These soft pellets will revolutionise how you feed your fish.
We now feed foods on this page throughout our shop & hatchery.
Soft Artemia - Made in Germany
Composition: Fish and fish by-products, cereals, vegetables, oils and fats, molluscs and crustaceans (2%), yeasts.
Analytical constituents: Crude protein 37%, Crude fat 11·4%, Crude fibre 0·4%, Crude ash 7·4%
Available in various sizes. We are starting off with 2 sizes -
Grade 1
0·4 - 0·6 mm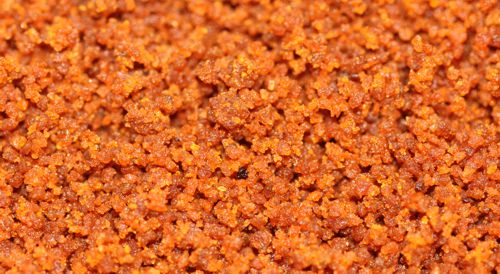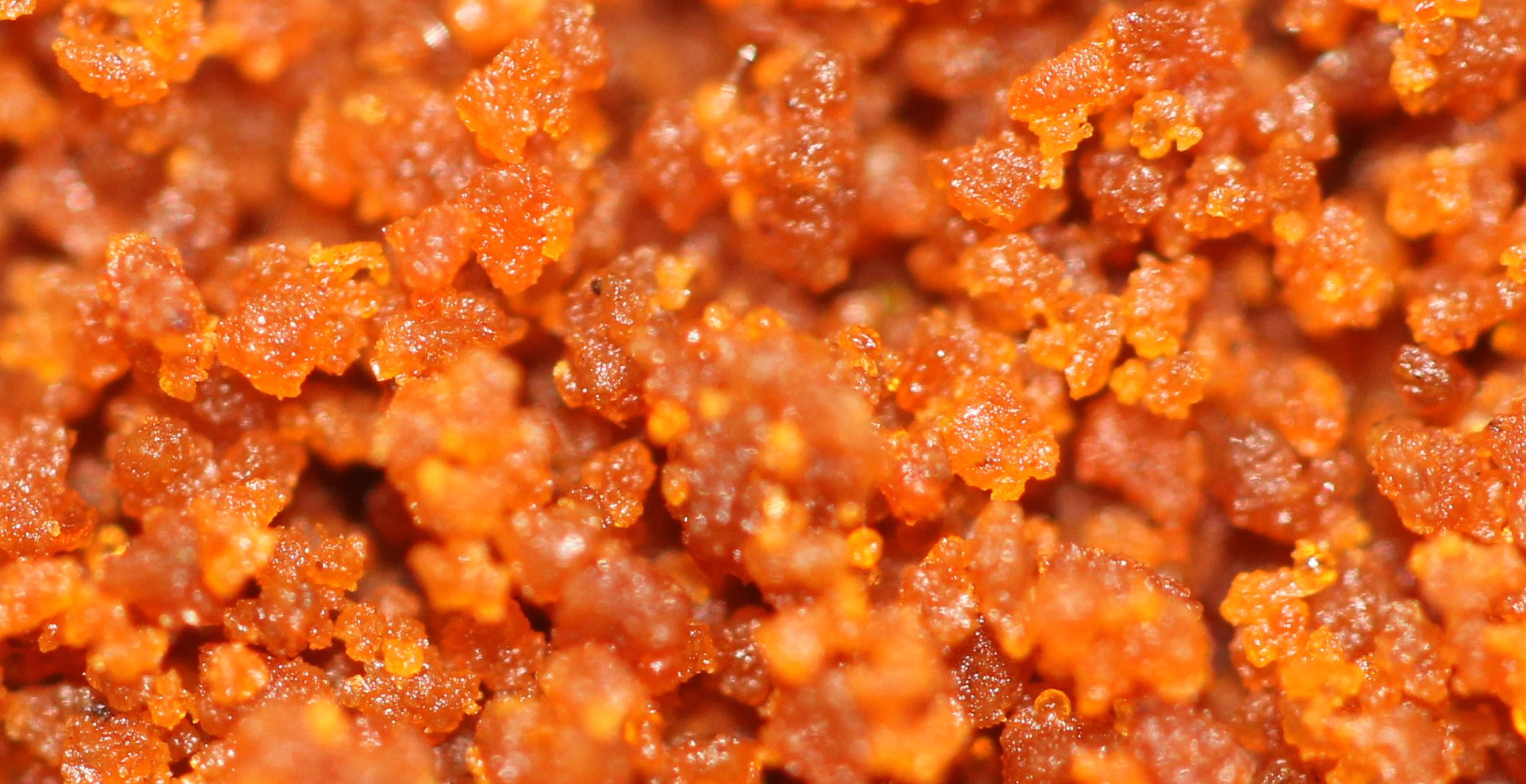 Grade 2
0·6 - 0·9 mm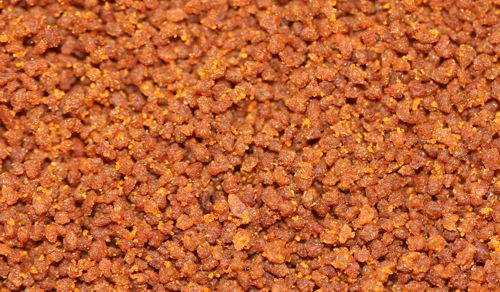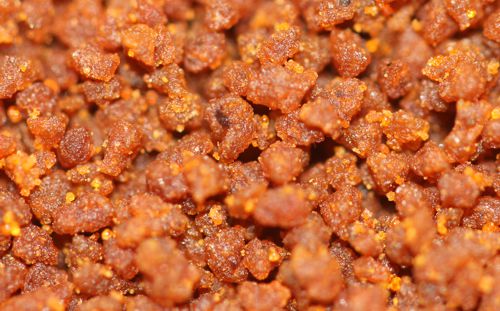 Grade 3
0·9 - 1·4 mm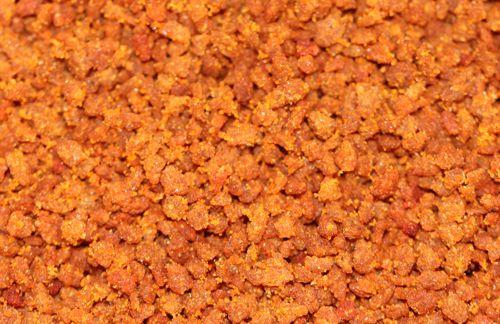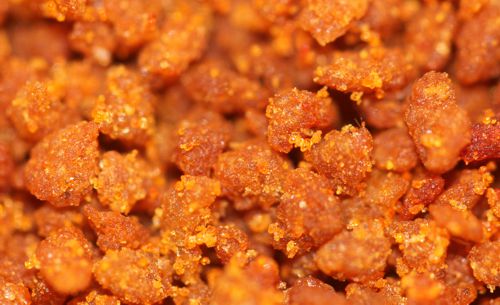 Grade 4
1·4 - 2·2 mm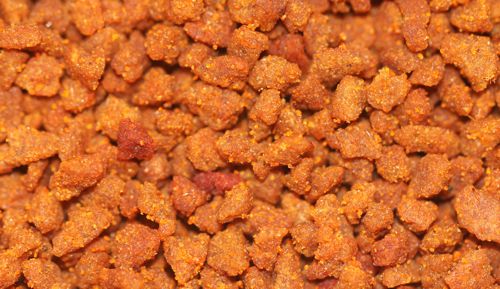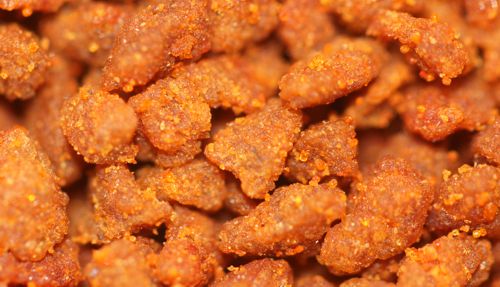 Soft Spirulina - Made in Germany
This is a soft Spirulina pellet containing the highest quality ingredients & vitamin content for veggie feeders.
Absolutely the best food you can give your fish. Smaller grade ideal for young veggie Rift Lake Cichlids & also livebearers.
We cannot recommend this pellet higher.
Analytical constituents: Crude protein 44%, Crude fat 13·6%, Crude fibre 1%, Crude ash 6%
Vitamin A 207.500 I.E.,Vitamin D3 1.000 I.E., Vitamin E 200mg, (als Alpha-Tocopherol), Vitamin B1 20mg, Vitamin B2 50mg, Vitamin B6 20mg, Vitamin B12 100mcg
Vitamin K3 40mg, Vitamin C 500mg, Folsäure 4mg, Ca-D Pantothenat 100mg, Nicotinsäure 300mg, Biotin 50mcg, Cholinchlorid 500mg.
Available in 2 grades -
1 mm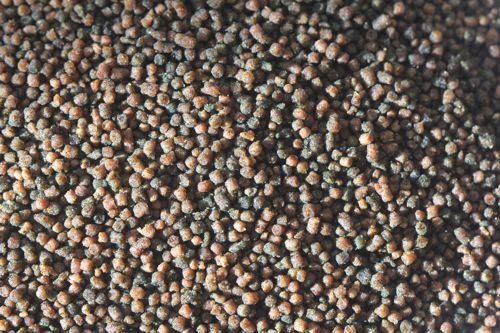 1mm - Out of stock
1·8 mm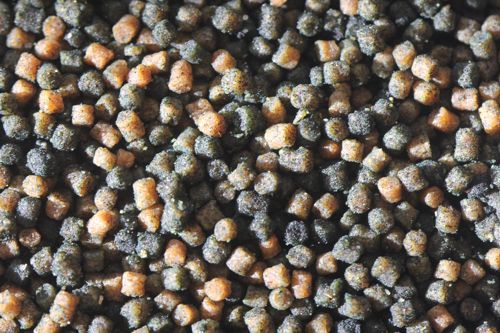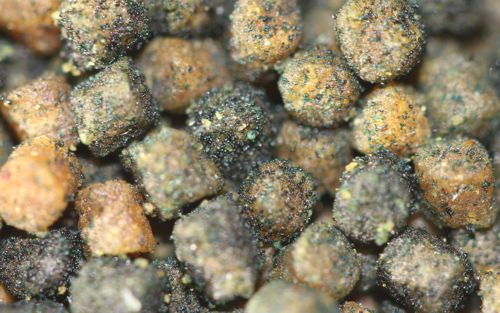 All Colour Booster Pellet - Made in Germany
The larger grade Booster pellets are harder.
Now moved to a new page