Opening Hours
Monday: Closed. Tuesday to Friday 10am - 7pm
Saturday 9am to 5pm
Sunday 10am to 4pm


Click arrow button again to return to English

Licensed to import, package & distribute animal feedstuffs into
the EC under EC Regulations 183/2005.
Our licence No. GB 402 43.
Licenced to import live tropical fish.
Birmingham Charity Fish Auctions
Next one is 3rd June 2018
We donated £200 on our last auction to the Royal British Legion Poppy Appeal fund.
See page here
New batch of Astax Granules now in..
Dainichi Cichlid Foods Now in from the USA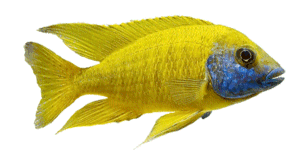 New Rift Lake Cichlid section now open on 2 seperate systems.
Currently 32 - 24" square tanks with more in the pipeline.
We always try to verify F1 status on fish supplied to us. Many UK breeders are supplying us stock from wild parents.
All under natural daylight.

Current stock list -
Astatotilapia aeneocolor
Aulonocara baenschi BENGA
Aulonocara brevinidus
Aulonocara masoni
Aulonocara stuartgranti NGARA
Aulonocara maleri F1
Aulonocara maulana F1
Aulonocara Marmalade
Aulonocara New Blue Orchid
Aulonocara Calico Gold
Aulonocara Calico
Aulonocara Rubin Red
Aulonocara Red
Aulonocara Dragon Blood
Aulonocara Strawberry
Aulonocara sp. yellow collar CHEMWEZI ROCKS
Callochromis pleurospilus Kigoma F1
Copidochromis azureus F1
Copidachromis borleyi KADANGO Red Fin
Cynotilapia afra COBUE
Cynotilapia elongatus CHITIMBA F1 UK Bred
Cynotilapia hara GALILEYA REEF - UK Bred
Cynotilapia zebroides HONGI - F1 - UK Bred
Cynotilapia NDONGA deep blue F1 - UK Bred
Cyphotilapia frontosa BURUNDI - UK Bred
Cyphotilapia frontosa MOBA Blue - Zaire - UK Bred
Dimidiochromis strigatus - UK Bred
Gephyrochromis aceii ITUNGI
Haplochromis sp 35 (Tomato)
Haplochromis sp. 44
Hemitilapia oxyrhnchus - UK Bred
Julidochromis marlieri Katato F1
Labeotropheus fuelleborni - Memel (Marmalade)
Labidochromis caeruleus Nkhoma Reef F1
Lamprologus sexfasciatus GOLD
Lamprologus tretocephalus
Lethrinops yellow collar MASIMBWE - UK Bred
Lipochromis melanopterus MAKOBE
Lithochromis rubripinnis
Metriaclima franzilberi (Chilumba) MAISON REEF F1 - UK Bred
Metriaclima greshaki MAKAKOLA REEF
Metriaclima zebra KAWANGA GOLD
Melanochromis johanni
Neochromis omnicaerulius MAKOBE OB
Neochromis rufocaudalis SAA NANE
Neolamprologus leleupi Uvira Orange F1
Otopharynx lithobates Sulphur Head F1
Paralabidochromis chilotes RUTI ISLAND
Placidochromis milomo (VC 10)
Placidochromis phenochilus MDOKA (White Lips)
Protomelas spilonotus TANZANIA - UK Bred
Pseudotropheus elongatus MPHANGA - UK Bred
Pseudotropheus kingsizae
Pseudotropheus demasoni
Pseudotropheus sp. WILLIAMSI NORTH -UK bred
Ptyochromis sp. Salmon HIPPO POINT
Tropheus duboisi Small & Adult - UK Bred
Tropheus moori IKOLA (KAISER)
Tropheus moori KALAMBWE - F1 UK Bred
Tropheus moori MALASA - F1 UK Bred

..ooOOoo..
27th November 2017
Reload/refresh this site each visit to see new updates.
Our new domain name - www.taaquaculture.uk
Loads of new products now in stock - Continually updating, continually expanding.
It seems as soon as we upload new products another wave comes along. Loads of new flakes, sticks & wafers now added. All from our trusted sources & nothing from China.
More new products due in shortly......
27th November Additions
Siberian Brine Shrimp eggs New import now in.
New Spawning caves & ornaments from Ceramic Nature
New high quality Breeding Boxes & Egg Tumblers
28th October Additions
| | | |
| --- | --- | --- |
| Vitamin Booster Flake - Made in the USA | Rich, Dark Spirulina Wafers - Made in the EC | New Spirulina Flake - 30%. Budget price but nice. |
| Mini Corydoras Sticks - UK Made | Mini Amphibian Sticks - UK Made | Mini Spirulina, Veggie & Garlic Sticks - UK Made |
Australian Blackworm (We are UK importer/distributors)

New Product now in - Blackworm granule in 50g & 100g packs.
New 1 kg packs due in shortly due to demand.

Made in Canada. Fantastic list of ingredients.
Started to get some of the range in. Spirulina 36% available in bulk buckets.
All made in the European Union.
| | | |
| --- | --- | --- |
| High Protein. Up to 66% content. Available in 5 grades. | Tropical Granule. General Tropical high quality granule. Available in 2 grades. | Spirulina Granule. Available in 3 grades. |

Live Plants Now Available
Available in shop. We do not post out in cold weather.
Dutch grown in pots & loose bunches. Also many floating plants especially grown in our hatchery. Many of our plants flower in our hatchery.
Locally sourced Hornwort now available in bunches.

Easy-Life Plant Fertilisers Now in Stock
Dennerle Shrimp Foods Now in Stock
New NT Pro-f Foods Now in Stock
Canned feeds. These are looking great. We are currently using the Brine Shrimp, Cyclops on the Endlers & the whole Bloodworm on our Killies. They are having a great time hoovering them up.
Also available in Crickets, Grasshopper, Silkworm & Mealworm. These are soft & moist.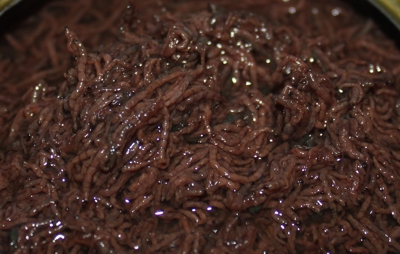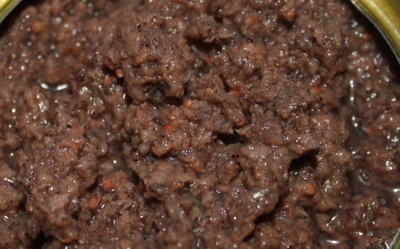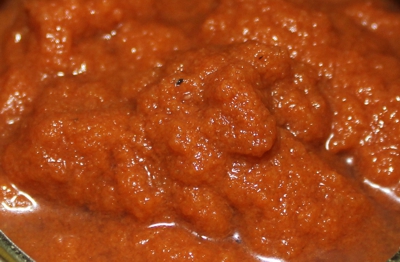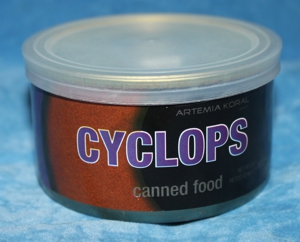 New Mini Spirulina Discs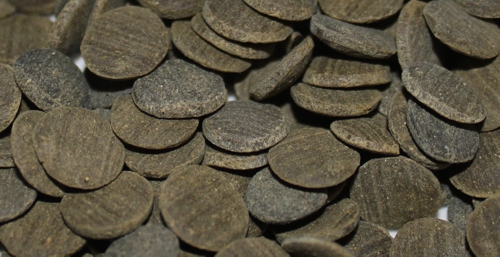 Overseas Postage
Up to now we have been posting out to EC customers via the shopping cart postal rates as for UK customers.
Following recent price increases for overseas mail this has made it impossible for us to continue this.
As from now all orders outside the UK will need to be weighed to work out postal cost.
All orders can be sent tracked if requested. You can get an idea of costs on the
Parcelforce website
.
For orders outside the UK please e-mail us before placing your order.
We constantly update this website. Changes may not always show if you have downloaded the site previously. It's a good idea to reload or refresh the site each visit. Also deleting your cache history will clean away old versions of this site.
timaddis@btinternet.com
Have you tried our Mini sticks? Fantastic product. All made in the USA in small batches with NO artificial ingredients.
Made with the same ingredients as our larger sticks.
Available in Earthworm, Plankton, Brine Shrimp, Blackworm, Bloodworm & Spirulina.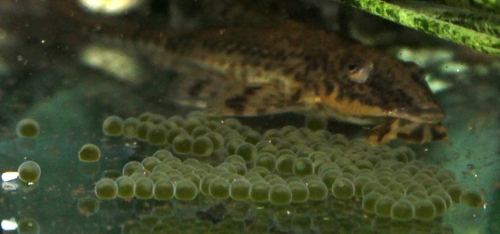 Male Whiptail Cat guarding a spawn. We regularly spawn these in the hatchery on feeds found in this site.
| | | |
| --- | --- | --- |
| Sticks Meaty & Veggie - Made in the USA | Freeze Dried Blackworm - Made in Australia | Decapsulated Artemia |
| Brine Shrimp Eggs - 550g | Dried Bloodworm | NLS Cichlid Formula |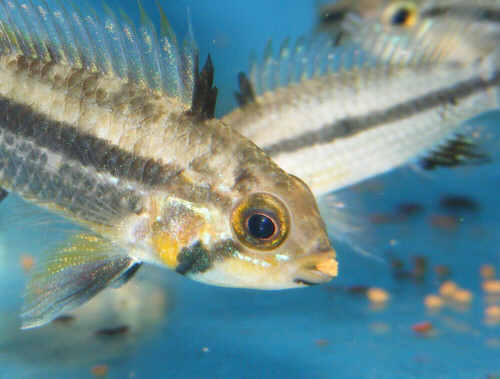 Photo courtesy of Ste Chester
We are registered to pack animal feeds under Article 18 (3) of the EC Feed Hygiene Regulation (183/2005).
Our licence No. GB 402 43.
Weighing equipment compliant with & approved by Trading Standards.We supply Importers, Fish Farms, Universities,
Government bodies & a lot of the UK/EC's best fish breeders..


Join us on our Facebook group page

. This is where breeders can talk about fish they are breeding & anything relating to fishkeeping.
This will open up on the facebook site. Click your back button to return to this site.
e-mail us

Bank rates source: Exchange Rates
Please note this is just a guide. Paypal may exchange at a slightly different rate.


Postal Rates
Up to - £50------- Postage - £3·80
£50·01 - +------- Postage - £7·95
Parcels will be sent via the best service available according to weight. If you require guaranteed and insured delivery for higher weights please contact us.
Package not delivered - On rare occasions packages are not delivered. This can be due to the postman being unable to get the package/box through the letter box or the customer is not there to receive it. They should leave a card to say it is in the local sorting office for collection or with a neighbor. On occaisions they may not leave a card. In virtually all cases of non delivery this is the case.
All items posted are now tracked so we can see where the package is.
We do not re-send orders until at least 15 days have elapsed from our posting.
If you have not received your order within a reasonable time please let us know.
Please DO NOT raise a dispute with Paypal.
Overseas parcels require an extra charge depending on weight. Please e-mail us.
This includes Ireland (not Northern Ireland).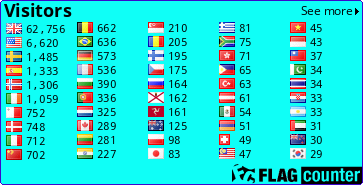 Counter Installed 5th February 2014