The Animal Welfare (Licensing of Activities Involving Animals) (England) Regulations 2018
Licence No: LN/000001786 - Birmingham City Council. (License holder D.G.Bull)
Opening Hours

Open Wednesday, Thursday, Friday & Saturday
10am - 6pm
Sunday 10am to 4pm

Closed Monday & Tuesdays

Licensed to import, package & distribute
animal feedstuffs into
the EC under EC Regulations 183/2005.
Our licence No. GB 402 43.
Licenced to import live tropical fish. Ref: EW091-H-657
EORI Number GB080701143000

Please Note: We are no longer VAT registered.
Click Here to Shop
Biggest selling items - Freeze Dried Blackworm; Brine Shrimp Eggs; Soft Artemia Granules; Specialist Flake Foods.
We don't do cheap bulky foods. Our products are refined from years of feeding to our own fish (shop & hatchery).
New Siberian Brine Shrimp back in stock
New Black Artemia Flake back in stock

We are UK distributors for Australian Blackworm & sell hundreds of kilo's yearly.
New in - Spirulina soft granule.
Flake foods like Earthworm & Garlic are the best in the world & come from the USA. Thick flakes & very popular.
Other foods include the true GP fry feeds. Down to 5 microns & we use it to start Rainbows which are tiny.
Sticks, freshly made in the USA to our orders in 2 thicknesses.
At TA we are still aquarists & breed fish here - Guppies, Killifish & other livebearers.
We also source fish from other UK breeders to reduce our carbon footprint flying fish in from the other side of the world.
Some of our products are now sent in re-fill bags rather than hard plastic containers.
We are trying our best to reduce plastic waste.
Killifish UK - Weekend Auction & Meeting
Saturday 16th & Sunday 17th September 2023
Royal Britsh Legion - Quinton Branch
211, Worlds End Lane, Quinton, Birmingham, B32 2RX.
See facebook page HERE for updates
________
Mail Order Customers Please Note
We post same or next day but some weeks during summer months we do not post Monday & Tuesday.
Postage to Mainland Europe

We have made some exports to EU countries via Royal Mail's new digital entry system.
Times to reach customers vary between countries & we are building up a list of times taking to get to customers from each country.
Delays are caused by customs in overseas countries.
Please note : We are no longer VAT registered. EC customs may hold the packet & send you a notification to pay your countries tax online
before releasing the packet.
Customers in the EU must e-mail orders to us so we can work out postal amount.
Currently we are finding postal times to these countries in the EC -
Nederlands - 4 weeks
Italy - 2 weeks
Sweden - 4 weeks
Brine Shrimp Eggs from Lake Bohai (China)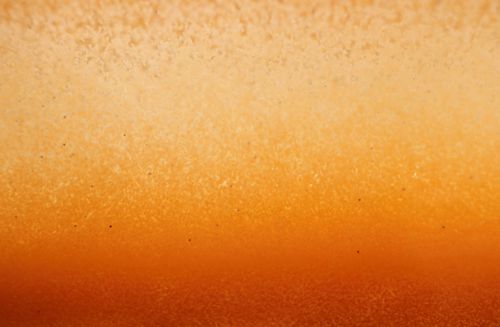 Good hatch rate & dark orange on hatching. Order here
Origin foods in Stock.
oOOOo

High quality foods in from Germany - Soft Artemia Pellet, soft Spirulina Pellet, Corydoras Soft Pellet,
See new page 'Soft Pellet', Brine Shrimp, Sticks pages.
Best quality Spirulina & Vegetable Flakes.
YouTube Channel Log
Click on picture to watch on the YouTube website

1 - Fishing the Rio Tacana

2 - The Black Lake & km Road

3 - Tacana Village & Trail

4 - Rio Pichuna & the Isolated Pool

5 - Tanimboca Reserve

6 - Calderon Trail

7 - Boat Trip Up River from Leticia

8 - Journey to Iquitos, Peru

9 - Iquitos & Shippers

10 - Boat Trip on the Rio Nanay

11 - Return to the location of the Red Rivulus

12 - Return to the Rio Pichuna

13 - Return to the Black Lake

14 - Colombian Shipper

TA - 1

TA - 2

TA - 3

+ a lot more

See our video list on YouTube
for more films.

Previous Collections

Amazon 2012

Amazon 2013

These are now on the Killifish UK pages.
We import the finest fish foods from around the world. Many are made fresh in small batches.
Our shop & hatchery houses over 300 tanks. Direct importers from Africa / South America.
We constantly update this website. Changes may not always show if you have downloaded the site previously. It's a good idea to reload or refresh the site each visit. Also deleting your cache history will clean away old versions of this site.
timaddis@btinternet.com
We are registered to pack animal feeds under Article 18 (3) of the EC Feed Hygiene Regulation (183/2005).
Our licence No. GB 402 43.
Weighing equipment compliant with & approved by Trading Standards.We supply Importers, Fish Farms, Universities,
Government bodies & a lot of the UK/EC's best fish breeders..